Description
Here at NWT we understand that no two bathrooms are the same and that is why we have created one of the most versatile shower wall ranges on the market today. We have a range of Side, Front & Return Shower Walls allowing you to customise your own design.
Side Shower Walls (8mm):
300mm (Adjustment: 280-300mm)
700mm (Adjustment: 680-700mm)
800mm (Adjustment: 780-800mm)
900mm (Adjustment: 880-900mm)
1000mm (Adjustment: 980-1000mm)
* Supplied with x1 Chrome Wall Frame Support
Front Shower Walls (10mm):
800mm
900mm
1000mm
* Supplied with x2 Right Angled Chrome Frame Supports
ReturnShower Walls (8mm):
250mm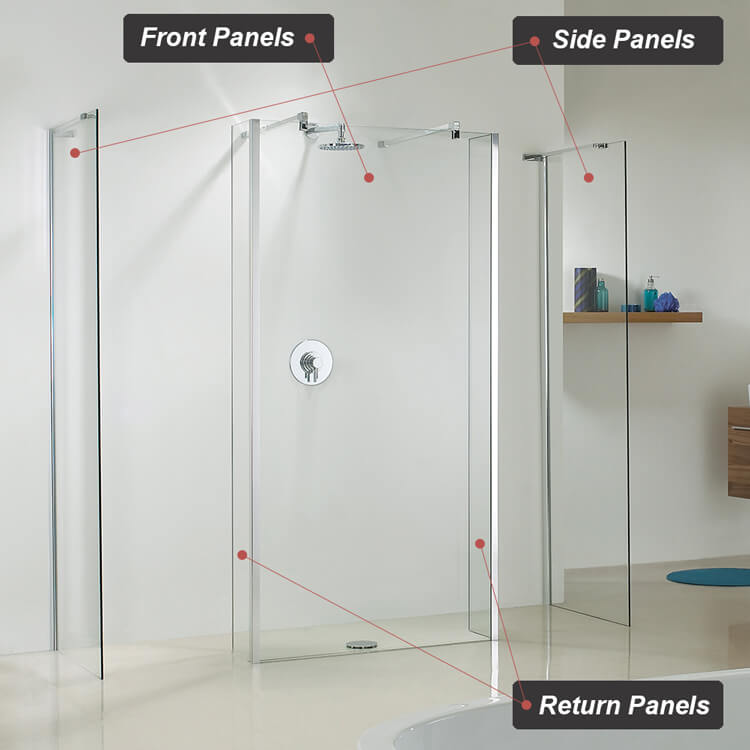 NOTE:
- Our Shower Walls are NOT supplied with the Adjustable Supporting Arm as (pictured above). These can be purchased seperately.
- All of our Shower Walls & Chrome Frames are supplied with our 5 Year manufacturing guarantee.