Description
Why Buy an NWT Designer LED Bathroom Mirror?
"Our NWT High Quality, LED Bathroom Mirror collection has been carefully designed to boast not only aesthetic beauty but also practically and ease of function. Our Back Lit LED Mirrors are a unique statement design that compliments a variety of interior designs. The mirror has an on/off infrared sensor, heat demister and shaver socket and is available in 3 sizes."
Dimensions Available in this Range:
390mm(W) x 500mm(H) x 60mm(D)
600mm(W) x 600mm(H) x 60mm(D)
500mm(W) x 700mm(H) x 60mm(D)
Features:
15mm Bevelled Edge
Infrared Sensor On/Off
IP44 Rated (Suitable for Bathrooms)
Heated Demist
Shaver Socket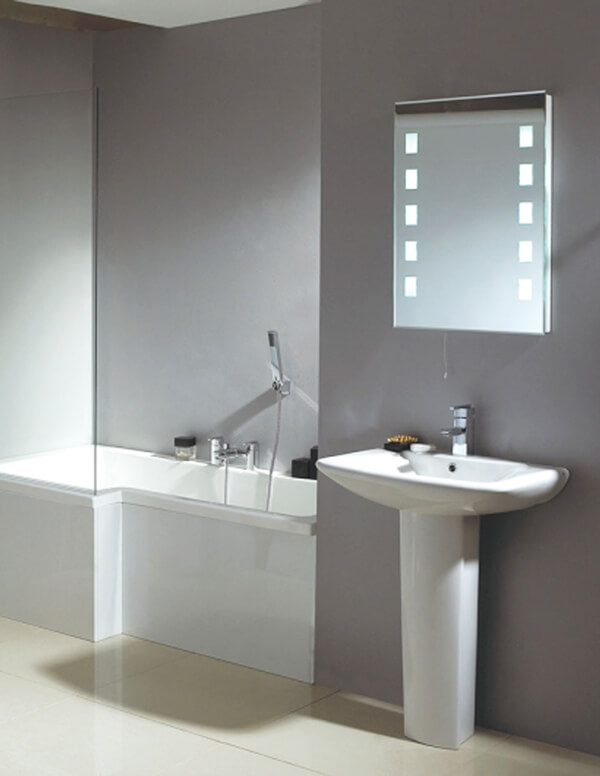 - Our range of designer LED mirrors are designed in house and manufactured at our modern factory.
- Our mirrors are manufacture from high quality toughened glass and best in class components.
- All of our mirrors are substantially boxed for shipping and are sent on a specialist courier service.
NOTE: Please do not compare this product with cheap imports, which will be aesthetically less appealing, manufactured with thinner raw material and have a poor quality outer finish.