Description
NWT Quadrant Shower Trays:
Our range of Quadrant Shower Trays are manufactured from high quality Stone resin base capped with bathroom grade acrylic making them both rigid in construction and modern in design. The slimline 40mm height and dedicated integrated waste system included with each tray make them a desirable option for any bathroom environment.
Available Sizes:
Available Sizes:
800mm(w) x 800mm(d)
900mm(w) x 900mm(d)
1000mm(w) x 1000mm(d)
Optional Extra:
We have white panel and leg sets available if required.These can raise your shower tray by a maximum of 100mm (so 140mm in total from the floor to the top of the shower tray) as shown below.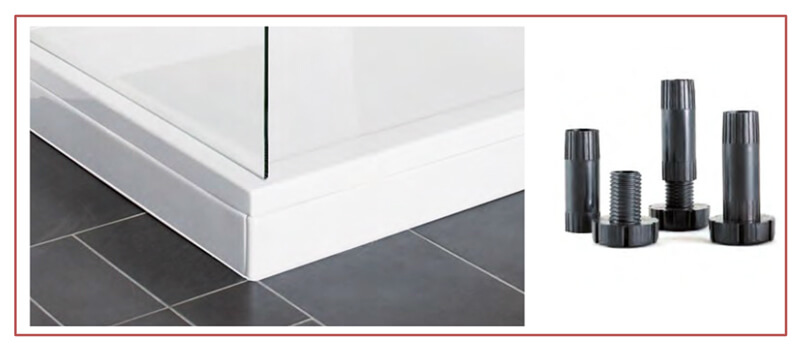 Our shower trays are supplied with our 5 year manufacturer guarantee and include a dedicated pallet delivery, free of charge to ensure the product arrives with you in perfect condition.