Why Buy This Designer Aluminium Radiator?
"The Cariad is a modern aluminium radiator with extruded sections and multiple fins for increased surface area. The chrome tops and curved edges make a contrasting feature to this stunning range which also provides impressive heat outputs! "
Available in the following sizes:
470mm(w) x 1800mm(h) Single
470mm(w) x 1800mm(h) Double
1030mm(w) x 500mm(h) Double
1500mm(w) x 500mm(h) Double
Product Description:
- Our range of radiators are designed in house and manufactured at our factory.
- The high heat output of our radiators are achieved from the sourcing of high quality aluminium, finished in gloss white with unique chrome caps.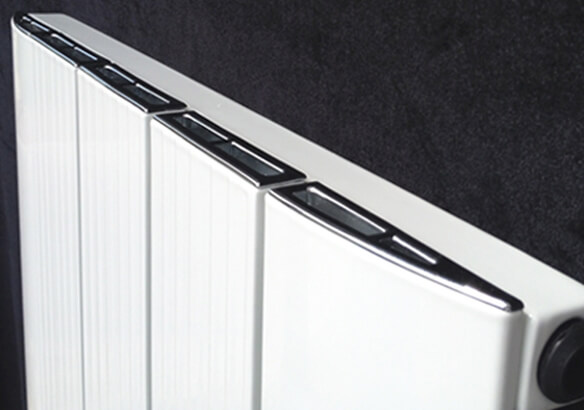 - All our heat output figures (BTU'S) are listed at Delta T50.`
- All our radiators are supplied with a wall mounting kit (including bleed valve and blank plugs)
- This radiator is supplied with a 10 year manufacturer guarantee. (Euronorm BS EN 442).
NOTE: Please do not compare this product with cheap imports, which will be aesthetically less appealing, manufactured with thinner tubes, have a poor finish and a reduced heat output.