Description
Why Buy an Fixed Temperature Electric Heating Element?
"Our 500 Watt PTC electric heating elements are intrinsically safe with self limiting capabilities and are the most efficient standard heating element. They have a maximum operating temperature of 70 degrees. They can never overheat and cut out should the rail or radiator run dry and can be used in both vertical and horizontal applications. The element will run up to its maximum temperature. Once this is achieved it will reduce the wattage consumption to maintain the rail temperature."
What is PTC technology?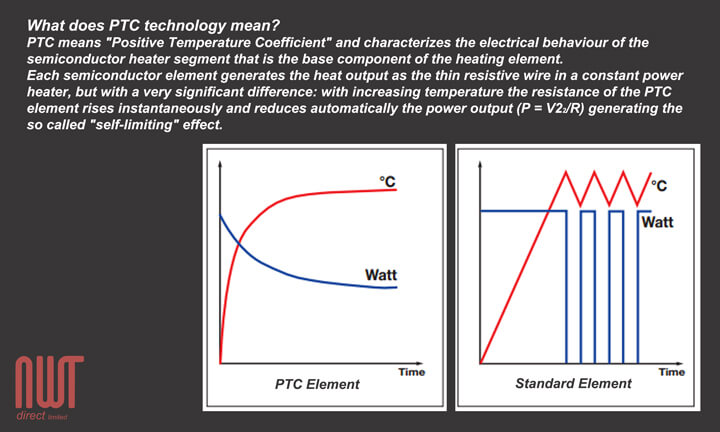 What i need to know?
The electric heating element must always be installed into a radiator of towel rail which has been pre-filled with heating solution. If the element is exposed to air and turned on it will burn out. This misuse is not covered under the manufacturer guarantee.
The element can be installed vertically or horizontally at the bottom of the towel rail or radiator.
We recommend all installation is carried out by a qualified electrician.
The electric element is supplied with a 1 Year manufacturer guarantee.
NOTE: All of our elements are packed in protective, rigid card tubes for safety during delivery.
Recommended Element Size Matrix (Watts)

Approx

Height(mm)

800
1000
1200
1400
1600
1800

Width (mm)

300
150W
150W
250W/300W
300W
600W
600W
400
150W
250W/300W
300W
300W
600W
600W
500
250W/300W
300W
300W/400W
400W/600W
600W
600W
600
300W
400W/600W
400W/600W
400W/600W
600W
600W
This table should be used as a guide only.
If you are unsure or would like clarification please contact us and one of our sales team will be more than happy to help.